Most of our products are made of white yak hair , yak hair is different with human hair , it has inborn curls , looks like the real beard . Compared with human hair , Yak hair is thicker and stronger for long use and more fluffy after styles, So this material are used in making wigs, beards for costume , film , TV shows etc.
Our styles are ready to wear , so when u receive them , don't need to wash or style it , We added glue to keep the style and avoid heavy press in the delivery. When u receive them , if the style was pressed flat , u can gently shake ,then put it on a head block, use a sharp- end comb to get the pressed point out . Then use a hair net to help hold the style , keep it dry to wait for using .
Below are the care & maintenance tips u may need :
1)It's my first time to use the lacey wig and beard , do u have a video to show how to use it ?                                                                           Yes, pls check on https://www.youtube.com/watch?v=wF3O9rLKMNI
This video Thomas talks about how to wear the ZM yak hair Santa Clalus beard wig set, glue and tape use and cleaning and storage. Also tips of application of loose yak hair over the lace edges . With this video , even you are first time to use , can find the way !
2)  Am I supposed to trim the netting?
Yes, u ordered is the lace set , there will be extra lace around. Usually the new sets we will leave longer lace to prove that is new . 
You can trim the lace along the hailine with a samll serrated scissors,leave 1/4″-1/2″ is ok , moustache and eyebrows can be shorter, but be careful,don't cut the hair knots.
3)  How to wash my yak hair set ?    It is the similar washing as human hair wigs or beards
1. immersion  about 1-2 minutes
2. Add shampoo and gently rub it from top to bottom 
3. Wash off bubbles with water
4. Take it out and dry most of the water with a towel
5. Use a big tooth comb to comb it to be smooth 
6. Natural drying is the best( if use hair dryer , use the cold wind ,high temperature will let yak hair hair become more yellow ) 
PS: After washing the style will turn loose or straight , so don't suggest u to wash it often , only when it need to style it .
4)  Can it be restyled?
Yes, it can be used for years and can be restyled many times . 
Same as human hair , yak hair can use heat iron to do one -time style , but can not be too high temperature , we usually use 160 Centigrade, 5-6 seconds ( or it will become yellow) , then add hair spray to keep the style    For the long time style we did we use high temperaure and high pressure to do with special factory use machine. So if u are not professional on styling , it is better to find professional stylist to do for u when u needs .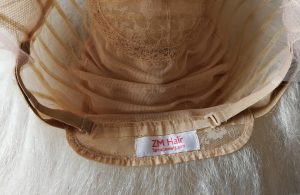 5)  Whdoes the wig hookshook into?
Our wig cap have adjustable straps and adjust buckles , if u check carefully will find several adjustable buckles . Because our wig cap is standard size , if the cap is just ok for u , then just hook the first side buckles . if bigger u can use the middle buckles , there are several can be choose .  see picture .
6)  How to keep the santa wig beard style longer ? 
Yak hair style is different with synthetic hair ( style can be kept for years ) , yak hair is easy to wash and restyle , means its style also easily to turn loose when long time use, especially in humid weather , or get wet by accident .  So u need to keep the set in dry  .  If must to to use in humid weather u can add some hair spray to avoid it turn loose quickly. After use , clean all the set and get them dry, add some hair spray to keep the style , then put on a head block with hair net for next time use . 

7)  Which kind of glue or adhensive tape is good to use ? 
The lace wigs and beards are with realistic hairline , it need spirit gum or adhensive tape to stick on face.   We don't sell glue , but suggested by our many customers Merhron , Ben Nye , Blue bird , Walker is good in use , and Pros aid is very strong to stick . But as differnt people have different favor , so u still need to try and find the best for u . 

8)  How to wear and take off the lace wig and beard ? 
How to wear :  
Can use the sprit gum or double faced adhensive tap.
The spriit gum can buy a better longer glue,  water and sweat resistant is fine
The use of the attention with a cotton swab evenly on the bottom, the skin can also apply some point, careful not to wear too much too much,  the effect is not good.
 
How to remove :
if want remove, can use  95% alcohol or glue remover.
At the interface of the patch, drop 1-2 drops along the gap of the glue, not too much, because this effect is super good. Then, after 1-3 minutes, glue or lace will be torn open. If there is any residue on the hair or skin, wipe it gently with napkins or wipes.
 
These things both can buy from amazon or local store, who selling lace wigs and other accessories.  

9) How to stick loose yak hair over a lace line to hide the lace edge and make it looks as hair grows from skin ?
1.Put on beard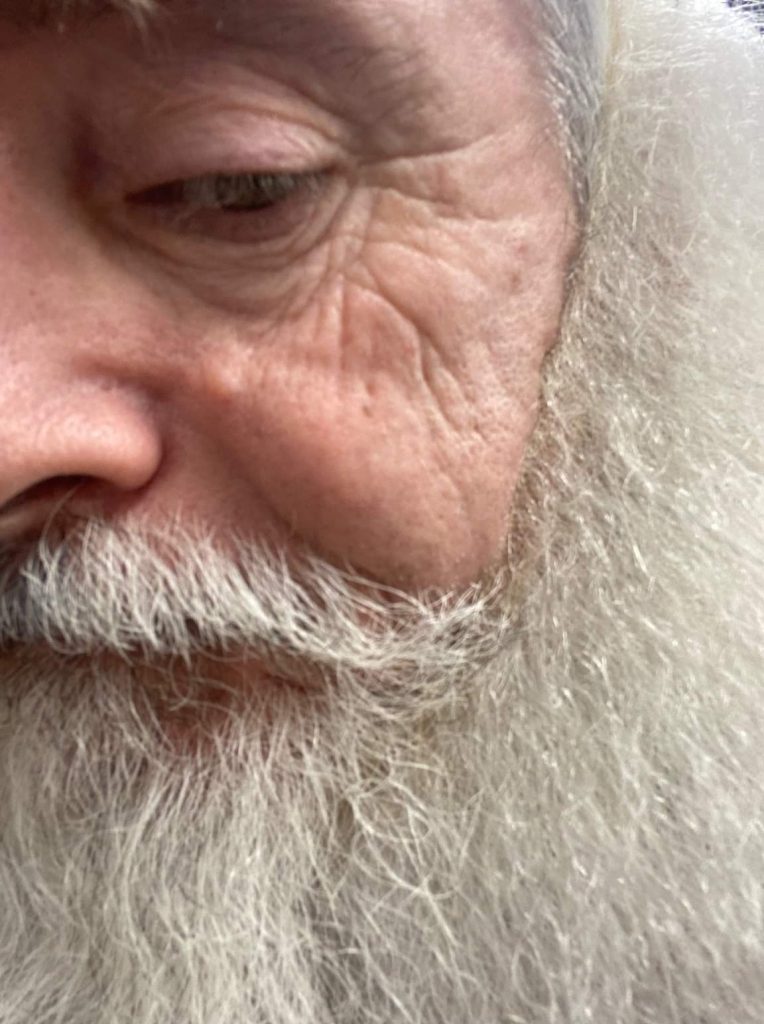 2 .Tools needed: brush, sizzors loose hair and adhesive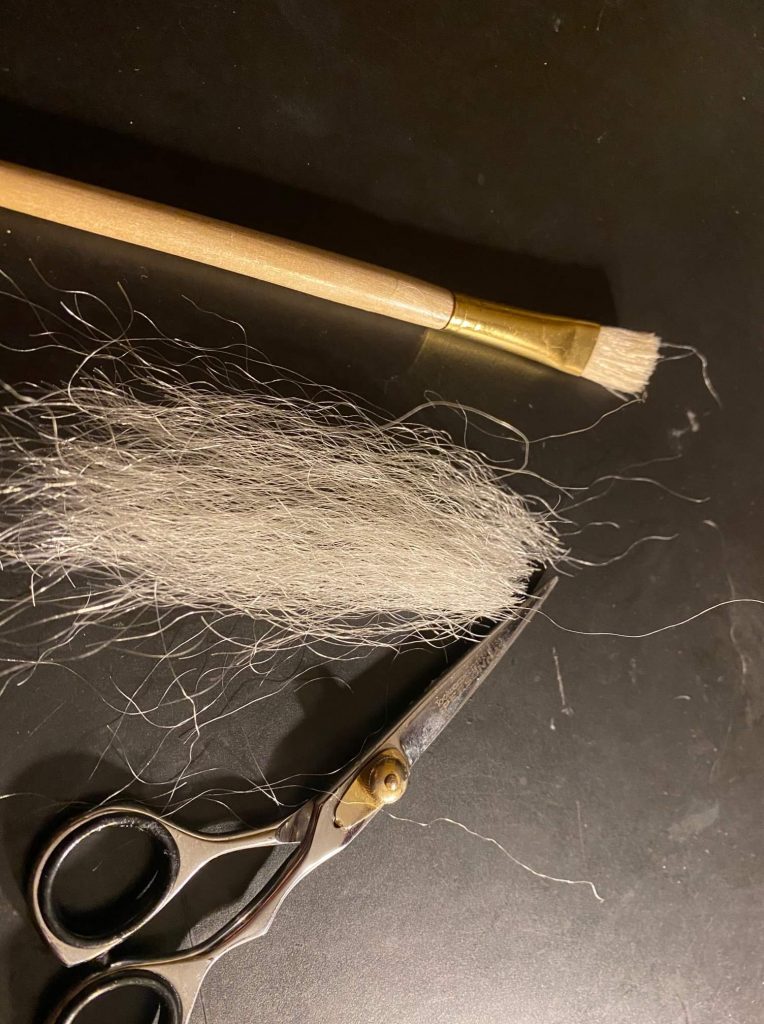 3.With a brush apply a thin layer of adhesive or Spirit gum just above the lace edge of the beard, allow it to become tacky .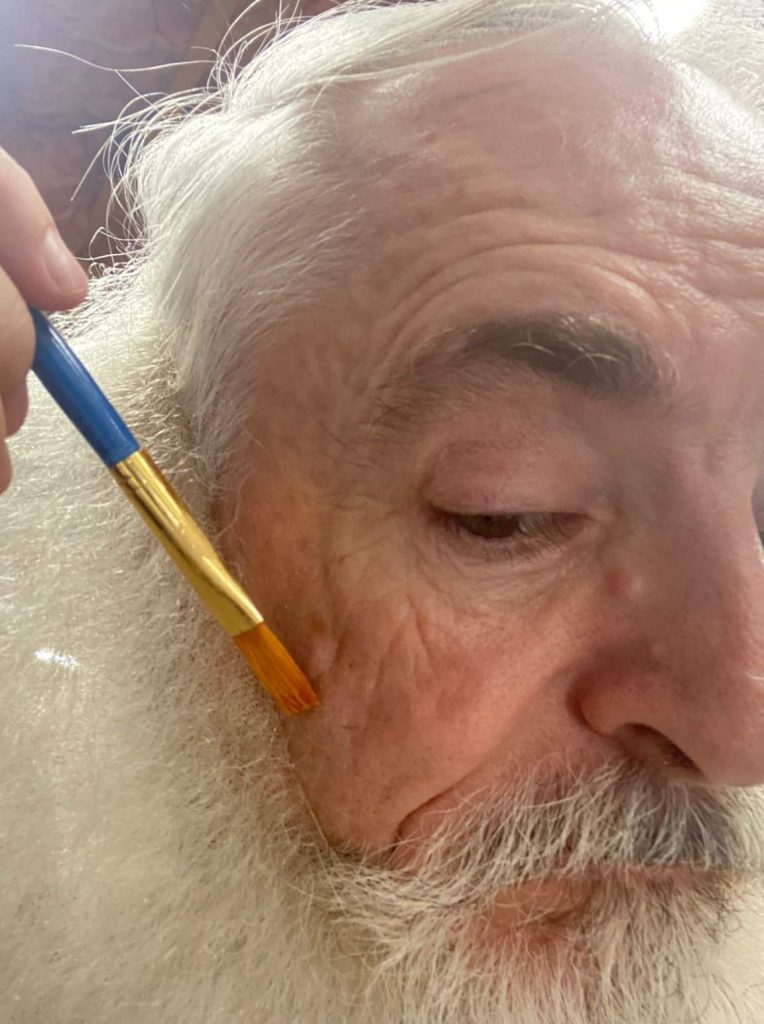 4.Using the loose hair about 3 inches in length apply small amount pressing the edge of the loose hair into the tacky spirt gum or previously applied adhesive. Using the back of the brush hold the loose hair into place until it sets up. Then gently pull away any loose hair that has not adhered into the adhesive. You repeat this process all down the face above the edge of the lace. If you need more add a bit more adhesive and press in more loose hair .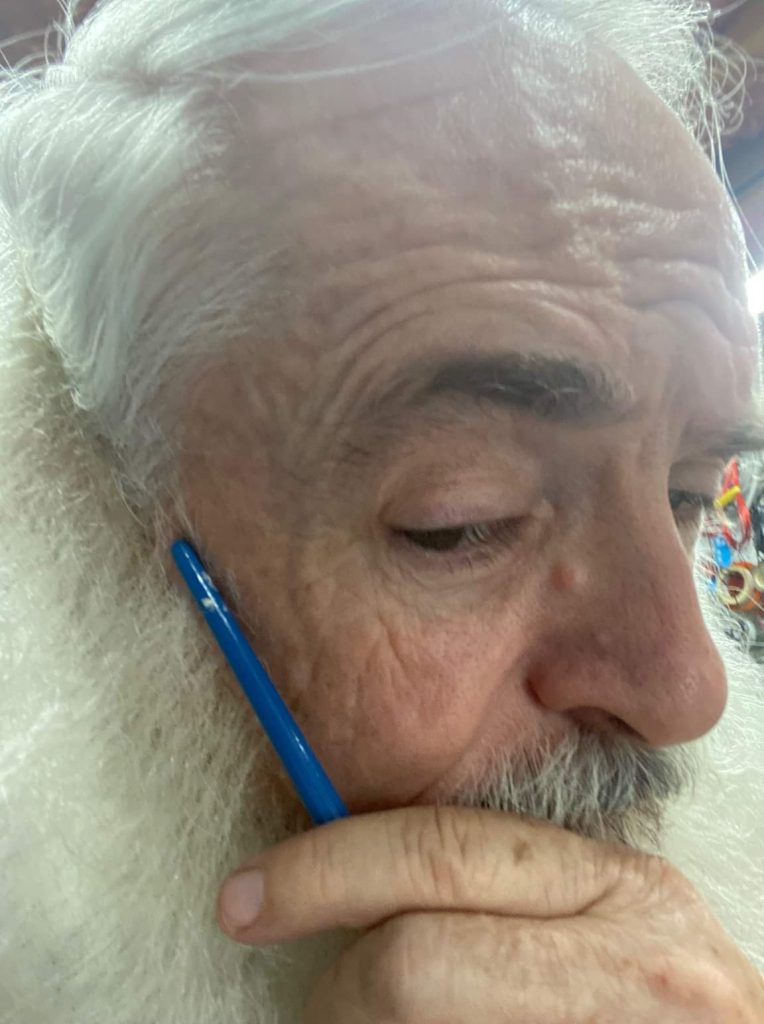 5.This is how it should look as you are applying down the face above the lace line.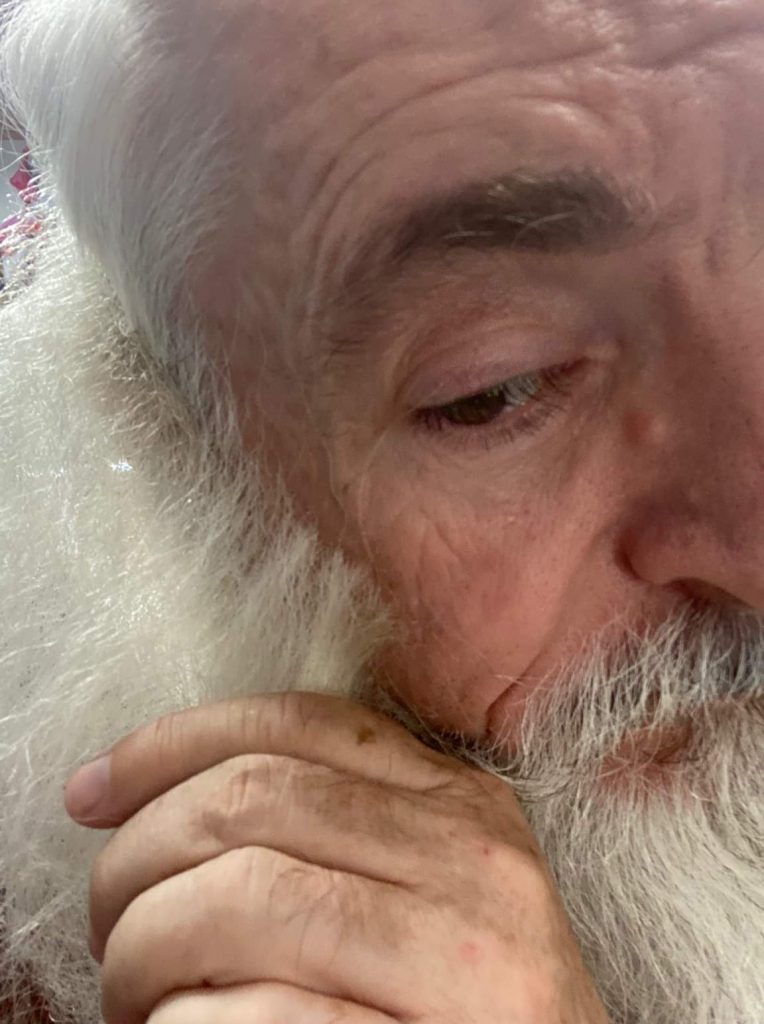 6.Once done repeat the process on the other side, it does not take a great deal of hair you are just camouflaging the edge of the lace line giving the appearance of a growing beard.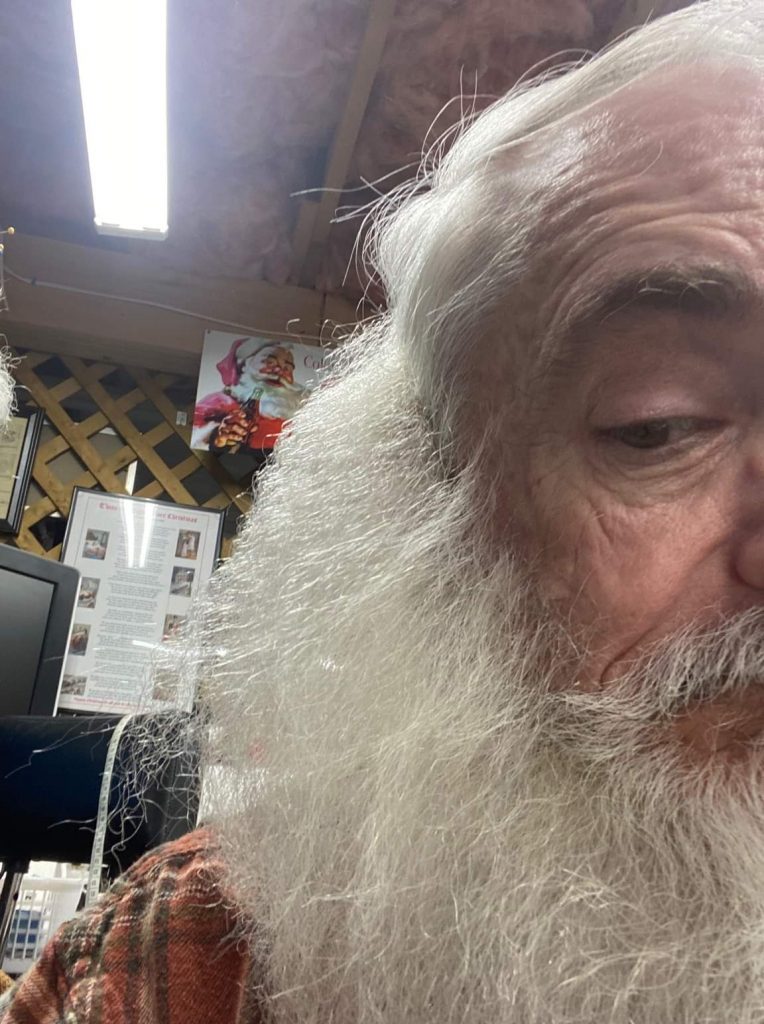 Thanks for Thomas sheerin 's instruction on using the loose hair , below is his last year's santa look ! Thomas is a professional santa on lacey yak hair products using and matainance , if have other questions can contact him directly on facebook too !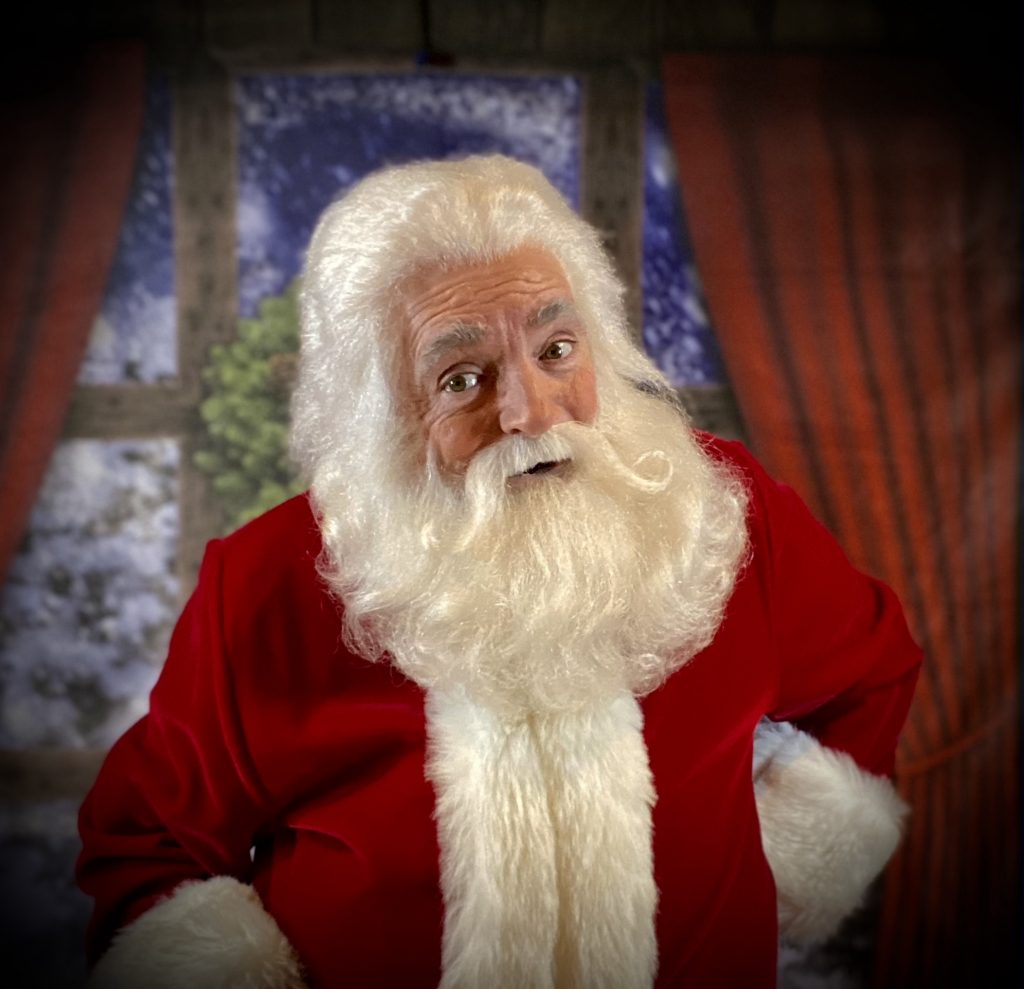 Notice: You only need small amounts like this as you move down the beard line securing small amounts above the lace. It helps if you cut the hair at an angle before pushing into the applied adhesive. U can find this hair bulk here on http://www.zmhair.com/product/yak-loose-hair-bulk-for-making-up-10inch-t-01/

PS: 1.There are many videos on YOUTUBE ,if my explain is not clearly enough , u can learn some tips . 🙂

2.Although we are professional in making yak hair santa wig and beard products, but we are not professional in using and make up .There are many professional santa claus on facebook , if u also use facebook , add in my Facebook group (Maggie and her santa claus friends ) , there are many experienced santa claus who already use the lace sets for many years , u can get some tips there and learn from each other !